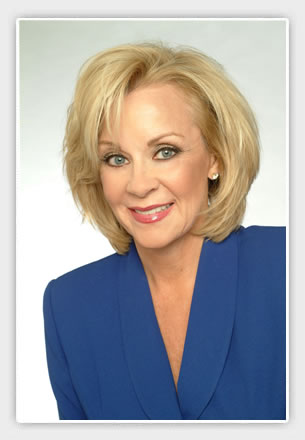 When you think Public Relations, there is one woman you will want to contact... Donna Hazle Glanzman. For the past thirty years, Donna has successfully revealed her talent in important areas such as media relations training, strategic planning, crisis communication consulting, event planning, and so much more. She has worked with both corporate and charitable boards, connecting them in partnerships for fundraising and goal fulfillment. Yet, her greatest skill is in demonstrating leadership while motivating all those who work with her. Donna has said "Personal and Professional goals are most effectively met when the team members believe in themselves while utilizing their talents and creativity."
Donna Glanzman has been a woman committed to volunteerism and community involvement. She successfully chaired a fundraiser called the Merry Go Round with 1000 guests to benefit the Childhood League Center of Columbus. The event raised over $420,500 which represents $90,000 more than ever in the event's 59 year history. Donna also led efforts to twice block a controversial zoning issue in front of the Columbus City Council which would have altered the culture of a North Columbus neighbor. The professionalism with which she coordinated this effort led to her appointment to the Northwest Civic Association Board which governs community initiatives and zoning requests for residents.
As a motivational speaker, Donna shares her experiences with audiences of all ages and then offers unique ways to inspire them. Suicide Prevention is a platform she focuses on in each talk in memory of the sister she lost in 1993. She understands that life's challenges make us stronger and force us to accept the fact that "Without the valleys of life, there are no mountaintops."